On March 17, 2018, 2:00 to 4:00 pm, at the Dignity Center, Joseph A. Izzo will facilitate a discussion on grieving, and steps towards preventing suicide. Joseph A. Izzo is a psychotherapist, since August, 1991, with the Behavioral Health Department of Whitman-Walker Health Center Currently, he works with traumatized LGBTQ asylees, dually and triply diagnosed HIV-infected clients with co-occurring chemical dependencies and/or mental illness.
Joe provides both individual psychotherapy and facilitates a therapy group called "Healing from Life Losses for LGBTQ Clients". He has worked at the Health Center since June 23, 1986 after completing work on a Master's Degree in Clinical Social Work at Howard University.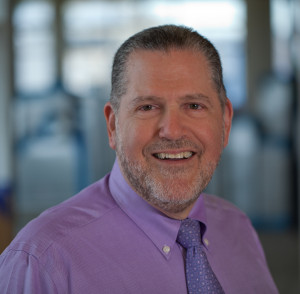 Joe has been a master trainer in AIDS prevention education for the National Institute on Drug Abuse; for the American Red Cross HIV Prevention Project for the Homeless and has conducted numerous Training of Trainers for the staffs of many agencies in the Washington Metropolitan area as well as nationally. His areas of clinical training include substance abuse treatment, geriatric social work, trauma survival and gender identity and sexual orientation issues. In his private psychotherapy practice he offers services for transgender individuals who are in the process of gender affirming transition.
Joe has been studying the Affect and Script Psychology of Dr. Silvan S. Tomkins since enrolling in an SSTI Study Group in February,1995. He was introduced to the work of Tomkins in 1992 after reading Shame and Pride: Affect, Sex and the Birth of the Self and attending a seminar on "Shame" by Dr. Donald Nathanson, M.D. in April, 1994.
Additionally, Joe is a certified practitioner of Eye Movement Desensitization and Reprocessing, receiving his Level II Training from Dr. Francine Shapiro in November, 1999 and an intensive week of training from Dr. Arne Hoffman in Cape Cod, MA in August, 2000.
The Bio-Psycho Social Dynamics of Suicide
This seminar will explore the bio-psycho-social dynamics of suicide; it's prevalence among various demographics in the USA population and it's emotional impact on the surviving family, friends and colleagues 0of the deceased. The psychoeducation will be time-limited as the presenter will offer print and digital resources for participants to use on their own time.
The participants will be encouraged and facilitated to discuss their personal response to the suicidal deaths of those they have known. This is purely voluntary. No one will be forced to share such information. Listening empathically to others share is a good reason and purpose for attending. Everyone will be asked to maintain confidentiality of all that is shared in the session. This is NOT therapy; rather, it is an opportunity to share honestly and in an LGBTQ safe setting.