On May 6, 2018, at 7:00 pm, at St. Margaret's Church, Ping-Hsuan Wang will present "Coming Out Through Youtube.com."
Ping-Hsuan Wang holds a Masters degree in Language and Communication, Linguistics (2017) from Georgetown University. As an independent researcher, his research interests include narrative, framing, and stance-taking in LGBTQ issues, political speeches, and family discourse. He interned at The DC Center for the LGBT Community promoting health and wellness. He has also worked as a linguistic analyst of medical communication to facilitate physician-patient interaction.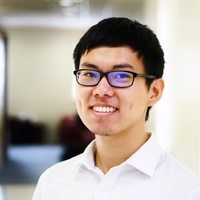 Research suggests that the rise of social media may be sociologically transformative (e.g., Jones, 2015). Linguists have also noted that written language is the primary resource for creating reality in text-based computer mediated communication (e.g., Herring & Androutsopoulos, 2005). YouTube comments, therefore, can be seen as a site for social activism. This study analyzes YouTube commenters' use of fictional dialogues to illustrate positive reactions toward LGBT children coming out, contrasting their responses to stereotypical negative reactions and focalizing their accepting attitudes toward their children in hypothetical narratives.
An example includes: I hate how people have to 'come out' ! I want my children to come home one day with their girlfriend or boyfriend and say, hey this is my girlfriend/boyfriend. The positive replies to these narratives corroborate the positive stance and thereby create a convergent alignment that contributes to the creation of an environment that encourage affirmative action, which can in turn be translated into real-life action. This serves as a departure point for us to contemplate social activism can start with participation in online comment threads.