On Sunday, December 3, at 7:15 pm, Dr. Adriana Garriga-López will present LGBTQ Health and Well-Being Under the Trump Administration. This talk will highlight some of the major debates on health and health care for LGBTQ people in the United States under the Trump Administration. From changes in Medicare to the lack of data collection on major health issues, the LGBTQ community
is feeling the brunt of a full governmental backlash. This dangerous climate includes legal challenges to basic civil rights protections and the undoing of what had been a growing consensus on LGBTQ inclusion in public health policies. It also represents a major threat to public funding for HIV/AIDS prevention and treatment.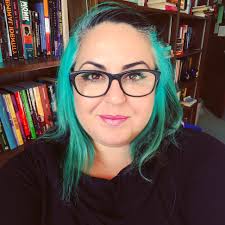 Considering this major shift in health policies and governmental approaches, how should our communities respond? This presentation will offer an analysis of the major aspects of the task before us as well as some thoughts about the role of scholarship and community activism in what needs to be a broad and intersectional LGBTQ effort.
Adriana Garriga-Lopez, Ph.D. is Chair of and Associate Professor in the Anthropology and Sociology Department at Kalamazoo College in Michigan. Her research engages health and health care as major fulcrums for the enactment of democratic participation and investigates public health cultures in the US and its territories in relation to questions of social justice and inequality. Dr. Garriga-López work has been published in the International Journal of Infectious Diseases, New Proposals: Journal of Marxism and Interdisciplinary Inquiry, and the anthropology blog Savage Minds.