Dignity/Washington Guest Speaker Series January-May

All presentations will be at the Dignity Center, 721 8th Street, SE Washington, DC 20003 unless otherwise noted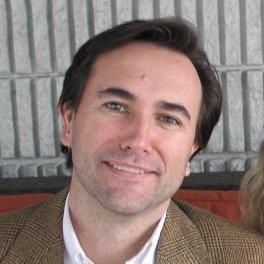 Action for Happiness Workshop (Saturday, May 21; 3:00-5:00 PM)

Action for Happiness (http://www.actionforhappiness.org/) is a global movement of people committed to building happier and more caring societies.  Redefining the meaning of progress, it brings together people who care less about what they can get just for themselves, and more about the happiness of others.  Action for Happiness Washington, DC and Action for Happiness USA are part of that global movement.
The Ten Keys to Happier Living workshop equips participants with a science-based roadmap for boosting their own happiness, as well as the happiness of others in their lives.  Participants will first examine their own personal understandings of happiness.  Next, attendees will explore in participatory fashion 10 of the top science-backed practices for positively impacting well-being.  The workshop concludes with a section devoted to identifying sustainable post-workshop actions, to transform individual areas and relationships in participants' lives.
About the Facilitator
Michael Lennon teaches at the George Washington University's Center for Excellence in Public Leadership. He also consults for DC-based organizations such as the World Bank, USAID, and ArtReach.  His focus is on Positive Performance – the study of excellence in individual, community and organizational activities.
In 2013, Michael Lennon founded in Washington, DC the first US-based Action for Happiness group.  Since then, the US Action for Happiness community has grown to more than 2500 members. Mr. Lennon was honored for his accomplishment by Lord Richard Layard in the British Parliament. Since becoming a student of the science of happiness, Michael Lennon often describes his life as "living a life of goose bumps" (2-7% of the time).
Out of the Box: Thinking in Postmodern Times (Saturday, February 20; 3:00-5:00 PM)
What is thinking? Is it merely a matter of a big memory to quickly find old answers to old questions that computer Watson used to beat its human competitors in Jeopardy. Or is it a matter of sophisticated algorithms, which Deep Blue used to beat chess grand master Garry Kasporov?
Thinking, the critical, strategic, mindful kind, is the capacity that, as far as we know, is unique to our species. It is what makes us human. And perhaps being human is what makes thinking possible. And thinking makes us wonder as we look out to our expanding universe and retreating stars and planets. We know that we are not the only intelligent creatures in the universe. There are some right here on earth. But are we the only thinking creatures?
Here I will explore what thinking is, how it relates to knowing what is, i.e. our science, and also to knowing what should be, i.e. our ethics and politics. I explore how thinking relates to the ongoing dilemmas of poverty, racism, and violence. I explore the possibilities of artificial intelligence and thinking machines. I explore thinking and the crises in education and in domestic and international politics. I explore thinking in art, in religion, in science, and the making of culture.
Most of all I explore why and how thinking is constructing our worlds and ourselves now and for our future. I won't settle anything finally in these writings; but I do hope they help us to think. And to think critically. Thinking is not complete if it is not critical. And critical thinking is not complete if it does not achieve at least the beginning of universal empathy, cognitive infinity, and transcendent consciousness.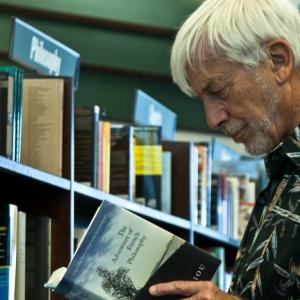 Many cultural observers say that we are moving globally beyond not only the premodern age of gods, spirits, divine laws, and other heavenly entities, but also the modern age of reason, natures, natural laws, and fixed realities. Does postmodernism, in challenging absolutes, condemn us to relativism without firm values and norms? I think not. In fact I contend that postmodern thinking shows the way to solidarity and an empathic world.
My objective is to understand thinking as a way to know who we are and who we want to be. My message is that the problem of humanity and our world is primarily due to the inability or refusal to think. Unfortunately those of us who have lost or given up this ability are the ones who recognize this least. We claim we know when we do not. We take positions, uphold beliefs, and maintain principles without questioning them, without readiness to disprove them, without opening ourselves to contradiction, that is, without thinking. Is there evil thinking? I would rather say that evil is the refusal to think, the holding of absolutes even when they lead to humiliation of and cruelty to others.
I contend that the issues we experience in politics, religion, and the economy, the problems we face in our communities, our nations, and our institutions are largely due to our lack of authentic thinking. There are many smart people, many people with great intelligence and knowledge, but if they have given up thinking (and indeed many have), we will neither survive nor thrive. Thinking is not only a special capacity. Thinking is an ethical imperative.
My talk Feb 20, 2016 to Dignity Washington DC is an introduction to a new book that will be soon published as Out of the Box: Thinking in Postmodern Times. This is an experiment in the philosophy of mind, in dialogue with evolutionary psychology and neuroscience. Participants will receive an eBook copy.
Outline of talk:
• Prologue: Two stories of the origins of human thinking (Eve and Pandora).
• A personal introduction to thinking.
• The evolution of symbolic behavior: categories and analogies.
• The making of culture: myth, religion, art, science, history, and philosophy.
• Consciousness as mystery, as empathy, as transcendence.
• Premodern, Modern, and Postmodern Thinking.
• Toward a Postmodern Myth and Ethics.
• Norms and values in postmodernism.
• Structure of Mind and Myth as a foundation for a new ethics.
• Good and evil in a postmodern era.
• Postlogue: Another story of the origins of thinking (Gautama).
Discussion: some possible topics:
• What makes thinking critical, strategic, mindful, authentic?
• How does thinking link to economic and political action?
• What is the relation of religious thinking to violence?
• Why is learning to think the goal of a liberal education?
• Eva: Can androids or other machines think?
Rolland ("Rollie") Smith completed a master's program in Social Ethics at the University of Chicago. As a member of the Jesuit Order, he received master's degrees in philosophy and theology from Loyola University and Bellarmine School of Theology, Chicago. He was lead organizer of community organizations in Chicago, Toronto, and San Jose with the Saul Alinsky Industrial Areas Foundation, and executive director of community development organizations in San Jose, Hawaii, and Cleveland. Prior to retirement, he was director of the California Central Valley Field Office for the U.S. Department of Housing and Urban Development. He is presently volunteering in community organization and housing development in Washington DC through All Souls Unitarian Church and the Washington Interfaith Network. He continues writing in ethics and politics, and is currently writing a book on the philosophy of mind in dialogue with neuroscience entitled Out of the Box: Thinking in Postmodern Times.
Download PDF for this presentation:
Rolland Smith PDF
Francis DeBernardo (Sunday April 10; St. Margaret's, 7:30 PM)
What Did the Synod on the Family Accomplish for LGBT People?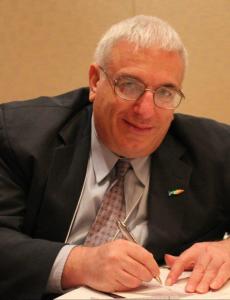 Francis DeBernardo has served since 1996 as Executive Director of New Ways Ministry, a 38-year old national Catholic ministry of justice and reconciliation for LGBT Catholics and the wider Church community. He has conducted programs on LGBT issues and Catholicism in religious and secular settings throughout the United States. He has published articles in Commonweal, National Catholic Reporter, and American Catholic, and he is the author of Marriage Equality: A Positive Catholic Approach. He is the editor and main contributor to Bondings 2.0, a daily blog of news and opinion covering Catholic LGBT topics. He was the keynote speaker at the conference on religion and LGBT issues at the first World Pride event in Rome, Italy, and was a featured speaker at an interfaith conference at World Pride 2012 in London, England. In October 2015, he was given press credentials by the Vatican to cover the Synod on the Family in Rome.
Dr. Brenda Ekwurzel – (Saturday April 23; 3:00-5:00 PM)
Cooler, Smarter: Practical Steps for Low-Carbon Living
Brenda Ekwurzel is a senior climate scientist with the Climate & Energy Program at the Union of Concerned Scientists (UCS). She is leading UCS's climate science education work aimed at strengthening support for sound U.S. climate policies.

Prior to joining UCS, Dr. Ekwurzel was on the faculty of the University of Arizona Department of Hydrology and Water Resources with a joint appointment in the Geosciences Department. Her specialty is isotope geochemistry, a technique she has used to study climate variability in places as disparate as the Arctic Ocean and the desert Southwest. She has published on topics that include climate variability and fire, isotopic dating of groundwater, Arctic Ocean tracer oceanography, paleohydrology, and coastal sediment erosion.  Earlier in her career, Dr. Ekwurzel was a hydrologist, working with communities to protect groundwater sources, at the Connecticut Department of Environmental Protection.
 
She holds a Ph.D. in isotope geochemistry from the Department of Earth Sciences at Columbia University's Lamont-Doherty Earth Observatory and conducted post-doctoral research at Lawrence Livermore National Laboratory, in California.
A widely quoted expert on climate change, Dr. Ekwurzel has appeared on CNN, ABC News Good Morning America, the Fox News Channel and The Colbert Report, and has been cited by the Washington Post, USA Today, the Associated Press and Reuters.