The 2020-2021 Dignity/Washington Board of Directors
Christopher Flow – President
Thomas Yates – Vice President
Jake Hudson – Treasurer
Jon Strickland – Secretary

Tom Bower
Peter Edwards
Myles Gallagher
Rory Hytrek
James Sweeney
Mary DeLia
Christopher Hinkle
Doug Kilburg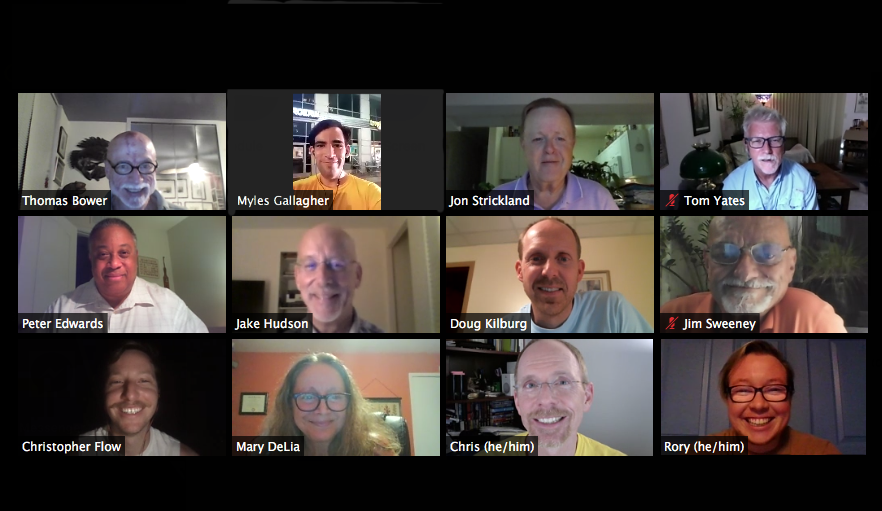 Dignity/Washington's Board of Directors functions as a governing body for the chapter and provides direction and guidance to its ministries and activities.
All Board meetings are held at 7:30 PM on the first Wednesday of the month via Zoom.  All community members are invited to attend.
(PDF – requires Adobe Acrobat Reader to view)