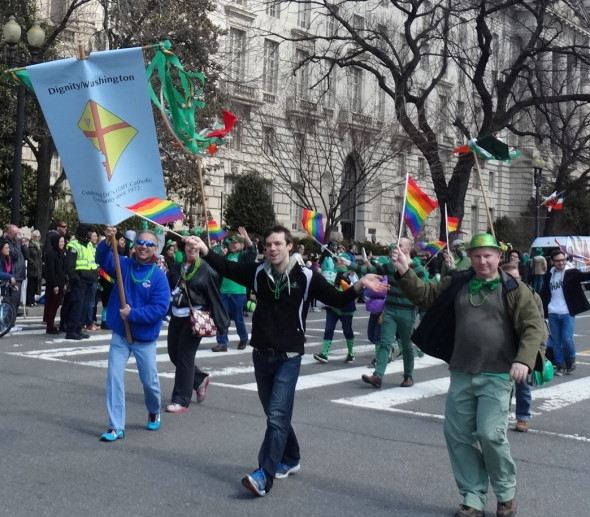 Dignity/Washington will join The DC Center again this year to march in DC's St. Patrick's Day Parade on Sunday, March 13! The parade starts at Noon, but we'll arrive early to get to march.
Learn more about Dignity/Washington's participation in the St. Patrick's Day parade in the Washington Blade
To stay in the loop about when and where to meet, sign up using DC Center Sign Up or let Larry Ranly know after Mass.