Understanding the Impact of the Black Civil Rights Movement on the LGBTQ fight for Equal Rights — Feb 19
Join us on Sunday, February 19th after the 6:00 Mass to hear Earl D. Fowlkes, Jr.
This session will focus on the similarities and differences between African Americans struggle for equal and the LGBTQ fight for equal rights. Also, to be explored are reasons why there is discomfort and sometimes resistance to LGBTQ Rights within the African American community, and a look at the difficulties in discussing race issues in the broader LGBTQ community.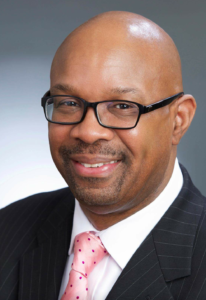 Earl D. Fowlkes, Jr.

President/CEO, Center for Black Equity, Inc.

Chair, LGBT Caucus, Democratic National Committee

Chair, DC Commission on Human Rights
Earl Fowlkes serves as the President/CEO of the Center For Black Equity, Inc. (formerly the International Federation of Black Pride -IFBP). He founded the IFBP in 1999 ago as a coalition of organizers the United States, Canada, United Kingdom and South Africa formed to promote a multinational network of Black LGBT Pride and community-based organizations. There are over forty plus Black Pride events around the globe with over 250,000 attendees each year.
Prior to working at the Center For Black Equity, Earl previously served fifteen years as the Executive Director of the DC Comprehensive AIDS Resources and Education Consortium (DC CARE Consortium) and Damien Ministries, organizations that provided services to Person Living With HIV/AIDS in Washington, DC. Earl has worked on health, political and LGBTQ issues in many communities for nearly thirty years. Earl currently serves as Chair of the DC Commission on Human Rights, and was former chair of the DC Mayor's GLBT Advisory Committee.
Earl has always been politically active focusing on voter registration and getting out the vote activities particularly among communities of color and LGBT Democrats. In 2009, he was appointed by then Virginia Governor Tim Kaine as an At-Large member of the Democratic National Committee (DNC). In August 2013, Earl was reappointed, and elected Chair of the DNC LGBT Caucus. In December 2014, he was elected President of the Gertrude Stein Democratic Club which is the second oldest LGBT Democratic Club in the United States
Earl has received numerous honors and awards for his community service, and was named one of three 2013 Grand Marshalls of the Heritage of Pride (NYC Gay Pride) along with Harry Belafonte and Edith Windsor. In September 2014, Earl was given the 2014 Wanda Alston Democratic Service Award by the Gertrude Stein Democratic Club in Washington, DC. Earl is considered an expert on LGBT and HIV/AIDS issues. He has written numerous articles and op-eds, and has appeared on the Roland Martin and Michael Baisden shows. Earl currently resides in Washington, DC.